Welcome!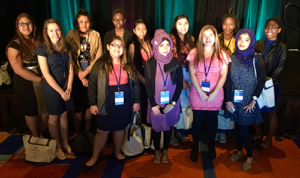 Community Bridges empowers girls from diverse backgrounds to become exceptional students, positive leaders, and healthy young women. We do so by addressing the developmental needs of immigrant and minority girls and their families living at or below the federal poverty level in Montgomery County, Maryland.
Our integrated 4th through 12th grade after- and out-of-school Girls Program supports the growth of our young women over a 9 year continuum by helping them understand their potential and life choices, learn creative strategies to become leaders, and break their family's cycle of poverty using education as a vehicle.
We further extend our impact on Community Bridges girls by supporting them with one-on-one mentoring, college and career programming, service opportunities, educational learning trips, and by offering workshops that provide resources and support for their families. Combined, our programs encourage the development of the entire girl so that she will have the greatest chance to reach her fullest potential.
Celebrating 20 years!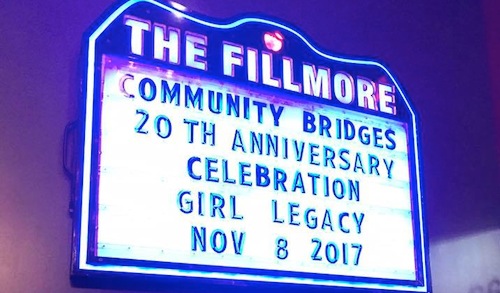 THANK YOU to our generous sponsors and all those who joined us on November 8 for GIRL LEGACY, a special evening celebrating 20 years of Creating Opportunities, Cultivating Potential and Achieving Dreams. Learn more.
Learn more about us…
Community Bridges is the reason why I continuously push for my dreams and goals no matter the obstacle.
Community Bridges was like a second family. I always felt like no matter what, someone in CB would listen and guide me.
I'm excited to see how much further my mentee can grow. I've told her there are no limits to what she can do and achieve!
The constant support…has inspired me to complete college and to make a change in the world.
Would you like to help girls fulfill their potential? We invite you to get involved as a CB mentor or volunteer, or sponsor a girl today!
Recent News…