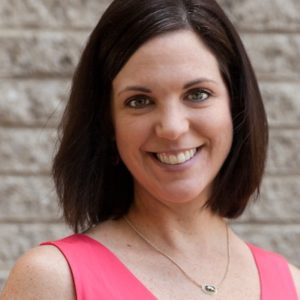 Shannon Babe-Thomas
Executive Director
Shannon Babe-Thomas joined Community Bridges as the Executive Director on June 7, 2016. Shannon brings to Community Bridges a distinguished record of over 14 years of leadership in the nonprofit community. Prior to joining Community Bridges, Shannon was the Manager of Membership Initiatives at the Girl Scout Council of the Nation's Capital. This Girl Scout council is the largest in the country, supporting nearly 90,000 members in the Greater Washington Region and an operating budget of $15.6 million. Shannon's department was responsible for marketing the Girl Scout program through diverse populations in the community and ensuring that all girls have an opportunity to experience Girl Scouts. Shannon and her department coordinated outreach programs including grant-funded initiatives, strategic partnerships, special events and curriculum development through the Young Leaders Program, Linguistic Outreach, National Including All Girls Initiative, Outreach Day Camps and Leadership Conferences. Shannon is a civic leader. Shannon served as the Board President of the Small Savers Child Development Center, is a member of the Downtown Silver Spring Rotary and part of the Leadership Montgomery 2018 Core Class.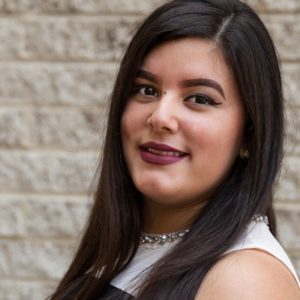 Evelyn Flores Villatoro
Elementary and Family Institute Program Manager
Evelyn is a first-generation student who graduated from the University of Maryland with a B.A. in Psychology. Born in Washington, DC she is the only child to her Salvadoran parents who worked hard to offer her a prosperous future. From a young age, she has always wanted to pursue a career involved in helping those around her. Coming from a family where education, integrity, and hard work are considered some of the most essential elements of determining of who you become, she wishes to share these values and encourage the young women of Community Bridges to be well rounded future leaders. Evelyn first joined Community Bridges as an intern in September 2013 and joined staff full time as a Program Manager in August 2014.
Ayodele Temple
Middle School and Volunteer Program Manager
Ayodele is a graduate of SUNY College at Old Westbury in Garden City, New York, where she earned her undergraduate degree in Sociology.  Before joining Community Bridges Ayodele completed 2 years of service with AmeriCorps, where she learned the importance of giving back to under-served communities. Ayodele has experience working with teenage girls, directing plays, developing curricula, and leading workshops. A native New Yorker, Ayodele grew up in a Sierra Leonean home where she developed her passion for the arts. She hopes to unite people through the arts by giving them the tools to create and express themselves. Ayodele joined Community Bridges as the Middle School and Volunteer Program Manager in October 2017. She enjoys creating, traveling and spending time with her loved ones.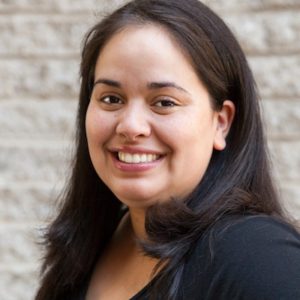 Marianne Hope
Senior High School and Mentoring Program Manager
Marianne is one of four children and is originally descended from the island of Puerto Rico. She holds a B.A. in Studio Art and Dance from the University of maryland. Her passion for the arts developed during high school and has continued ever since. Growing up in a single-parent household, Marianne learned the struggle of financial hardships and the value of hard work. While working three jobs to pay college tuition, she joined the National Honor Society of Collegiate Scholars and the Golden Key International Honor Society. She dedicates her success and college completion to the love and support of her mother and siblings. She firmly believes that with hard work, dedication, and support any girl can live her dreams. Marianne started at Community Bridges as an intern in January 2012 and joined our staff in April 2013.
Sarah McKay
High School and College and Career Program Coordinator
Sarah is a graduate of Appalachian State University where she earned her undergraduate degree in Sociology and minored in Anthropology and Religious Studies. She earned her Master in Theological Studies from Wesley Theological Seminary where she focused her degree on Ethics and Social Change. At Wesley, Sarah focused both her Community Engagement Fellowship project and Master's thesis on human dignity through the lens of gender equality and the empowerment of women and girls. Sarah was introduced to Community Bridges in 2014 through their Mentor Program, joined the team as an intern in 2015, and became the High School and College and Career Program Coordinator in October 2017. Sarah enjoys hiking, traveling, painting, and spending time with those she loves.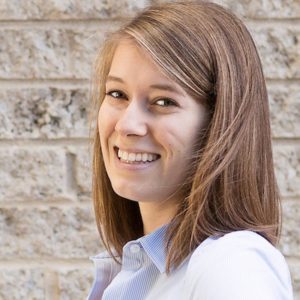 Sarah Fredrick
Development & Communications Specialist
Sarah is a graduate of the College of William & Mary in Williamsburg, VA, where she earned her undergraduate degrees in Linguistics and Psychology. A former AmeriCorps VISTA (Volunteers in Service to America), Sarah completed her year of service at Community Bridges before joining the staff full-time in August 2017. As Development and Communications Specialist she is committed to ensuring that Community Bridges' programs have the capacity and support needed in order to continually expand and reach even more girls and families in Montgomery County.  Sarah is a former intern with the Smithsonian Center for Folklife and Cultural Heritage as well as with the University of Virginia Child Language and Learning Lab. She enjoys eating healthy, staying active, and playing music on the piano and cello.
Roxanna Zamarripa
AmeriCorps VISTA Member
Roxanna is a first-generation college graduate from The University of Texas at San Antonio, where she graduated in May of 2017 with a dual degree in Public Administration and Criminal Justice with a minor in Nonprofit Management. Born to immigrant parents Roxanna, has experienced firsthand the challenges many families of low socioeconomic status face in order to live the American Dream. Roxanna is dedicated to breaking cycles of poverty and helping others to foster a strong sense of community. Roxanna's love of public service flourished from a project she began during her junior year of high school, when she founded a nonprofit organization on her campus called BCHS Locks of Love. Roxanna joined Community Bridges as an AmeriCorps VISTA in August 2017.
Zainab Lawal
AmeriCorps State/National Member
Zainab is a graduate of the University of Maryland at College Park, where she earned her undergraduate degree in Family Science in 2017. The daughter of two West African immigrants, Zainab has a strong understanding of how socioeconomic factors can influence access to both education and resources among marginalized populations. Zainab is highly committed to promoting health literacy and empowering youth. She is a 2017 Centers of Disease Control Public Health Scholar, as well as a former member of AmeriCorps Read to Succeed, AmeriCorps Partners in Print, and the University of Maryland Comprehensive Intervention Assessment Program. She enjoys cooking, reading social commentary, and watching Grey's Anatomy.