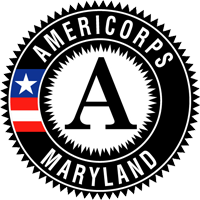 The Maryland Governor's Office on Service and Volunteerism has awarded a $17,000 planning grant to Community Bridges, which will support the development of new AmeriCorps programs.
AmeriCorps is a national service program that Americans of all ages and backgrounds in community service to meet critical needs in the areas of disaster services, economic opportunity, education, environmental stewardship, healthy futures, and veterans and military families.
More than 2,100 citizens serve as AmeriCorps members in Maryland each year. There are over 600 national service projects across the state each year. Since 1994, more than 25,000 Marylanders have completed an AmeriCorps term of service.